Mention the name choker necklaces and most people will tell you about how popular they were in the 90s.
Yes, they were big back in the day but they are forever a mainstay in the jewelry world.
Choker necklaces have been around for hundreds of years, and if you may have noticed, they come in different styles every year.
How to properly wear a choker necklace
There's absolutely no secret way or formula to wearing a choker necklace but there are plenty of tips to take heed. Whether you're a seasoned veteran or a newbie, our list of tips will help you style your choker and wear it from day to night.
The Neckline Matters
Consider the neckline of the top you're wearing. Crew necklines in a coordinated color can be a subtle way to pair your choker with. If you go for a black velvet choker, you can pair it with a simple black t-shirt. This will bring out an understated look and the choker will look like an extension of your top.
Small, Dainty Earrings
This is the most fundamental rule when wearing a choker — earrings should be small and dainty. Since your necklace is the extension of your face, big and bold earrings are likely to touch a choker necklace. They can overpower your face as well. So, if you want your choker to stand out, look for a pair of earrings that are dainty and won't overwhelm the frame of your face.
Layer, Layer, Layer
Layering lots of simple thin chokers can elevate even the simplest outfit. If you want a detailed and well thought out party ensemble, go for a metal color and an accent color. In the day, wear thinner ones and when the night comes, opt for a thicker choker in red, navy blue, or a sleek one like the design idea below.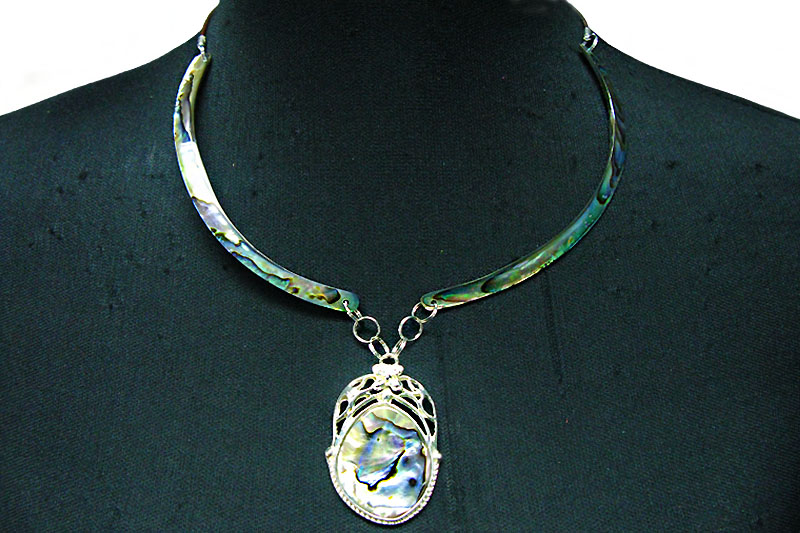 What's the best choker for you?
If you're very new to choker necklaces, choose one that is simple and aren't overdone. Begin with a classic style like a velvet choker.
If you've already experimented with different choker styles, don't forget that you can always create your own style. Take a cue from the examples below:
With the ideas above, you now know how to style your own choker necklaces. The next time you want to grab a necklace from your drawer, try replacing it with a choker instead. It's just what you need to complete your look!