What is a Counterweight?
Before anything else let's discuss what a counterweight is and how it can prove beneficial to your jewelry-making. A counterweight or otherwise known as counterbalance is a technique applied to help different types of jewelry has a more balanced position and design.
Here is a good example on the importance of a counterweight: sometimes a bracelet has its clasp protruding or over the wrist—making the clasp more visible which is something you don't want for your bracelet. Hence, a counterweight is needed to keep the clasp below under the wrist.
Applying Counterweight
For Necklaces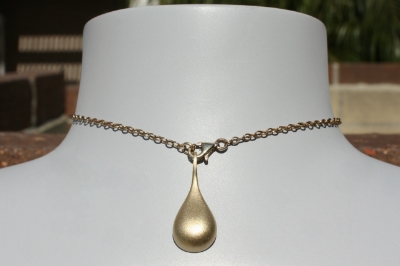 A counterweight can be anything like a weight, charm, or even a simple decoration to help balance your jewelry. For example: a necklace pendant is on a light chain or cord—and after a few uses the clasp is already on the front part of the necklace instead of the front. This is when the counterweight proves its usefulness: you simply add a charm or weight at the back of the necklace near the clasp area to negate the weight of the pendant and balance everything.
For Bracelets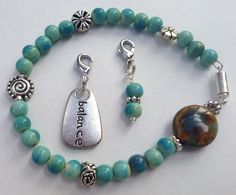 The principle is basically the same: you place some adequate weight near the clasp so that it stays below the wrist.
More than Just a Weight
A counterweight can be more than just sort of solution or tool for your jewelry problems, it can also be used as another decorative aesthetic to your whole jewelry design. Just like the examples mentioned: charms are great counterweights because of its functionality and decorative appeal.