There are times when we need to travel but can't just leave our beading project at a halt. Whether you have a project deadline for your clients or just can't get enough of beading, you need to learn to comprise to make the most of your travel and hobby. Optimize your time and effort with some tips on traveling and beading.
1. Get a Trusty Bead Tray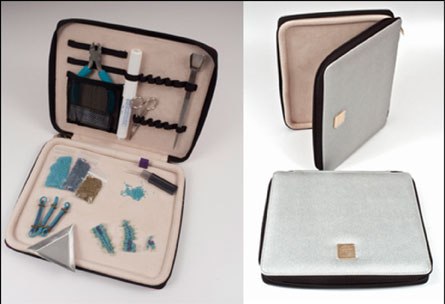 Perhaps the most hassle part when beading while traveling is bringing all the tools, supplies, and the jewelry components. What you need is a reliable bead tray that will help store and organize your beading essentials. A favorite among traveling beaders is the compact bead trays. These special trays are easy to carry because of its small size.
2. Bring Reading Material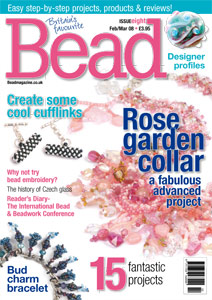 When traveling on a plane or car, it can be difficult to perform your beading craftsmanship. So instead of just letting time pass, read a beading magazine! You will get great ideas on what project you will do next or just get inspiration from the various beadwork in the magazine. Also, you can read about the trending designs of the season or year with the help of the magazine or even beading websites.
3. Be Aware of Travel Regulations
It's impossible to do beadwork without the scissors and other cutting material. However, you need to be aware of travel regulations. To be on the safe side, just place the sharp objects in your check in baggage.