Storing your beads may not be such a concern to you now, but you will soon notice that it's actually important for your bead work. Proper storing of your beads will give you more organization and prevent you from wasting time looking for misplaced beads and materials. Read some tips below and learn how to store your beads properly:
1. Get A Proper Storage For Your Beads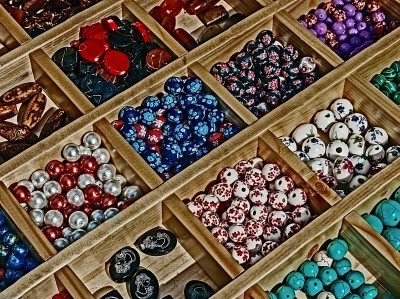 First of all, you need some sort of container that will help sort your beads. Don't just use a plain box or container since it will only mix your various beads. This will just make it difficult for you to find the beads. Instead use a tool box, pill box, or any container with sectioned compartments. This will keep your bead organized. You can also make your own bead sorting box by upgrading any cardboard box. Make spacers with more cardboard, tape, or any other kind of material that will allow you to section off portions of the the box space. Here is how to make your own bead organizer with paper!
2. Transparent Containers Are The Best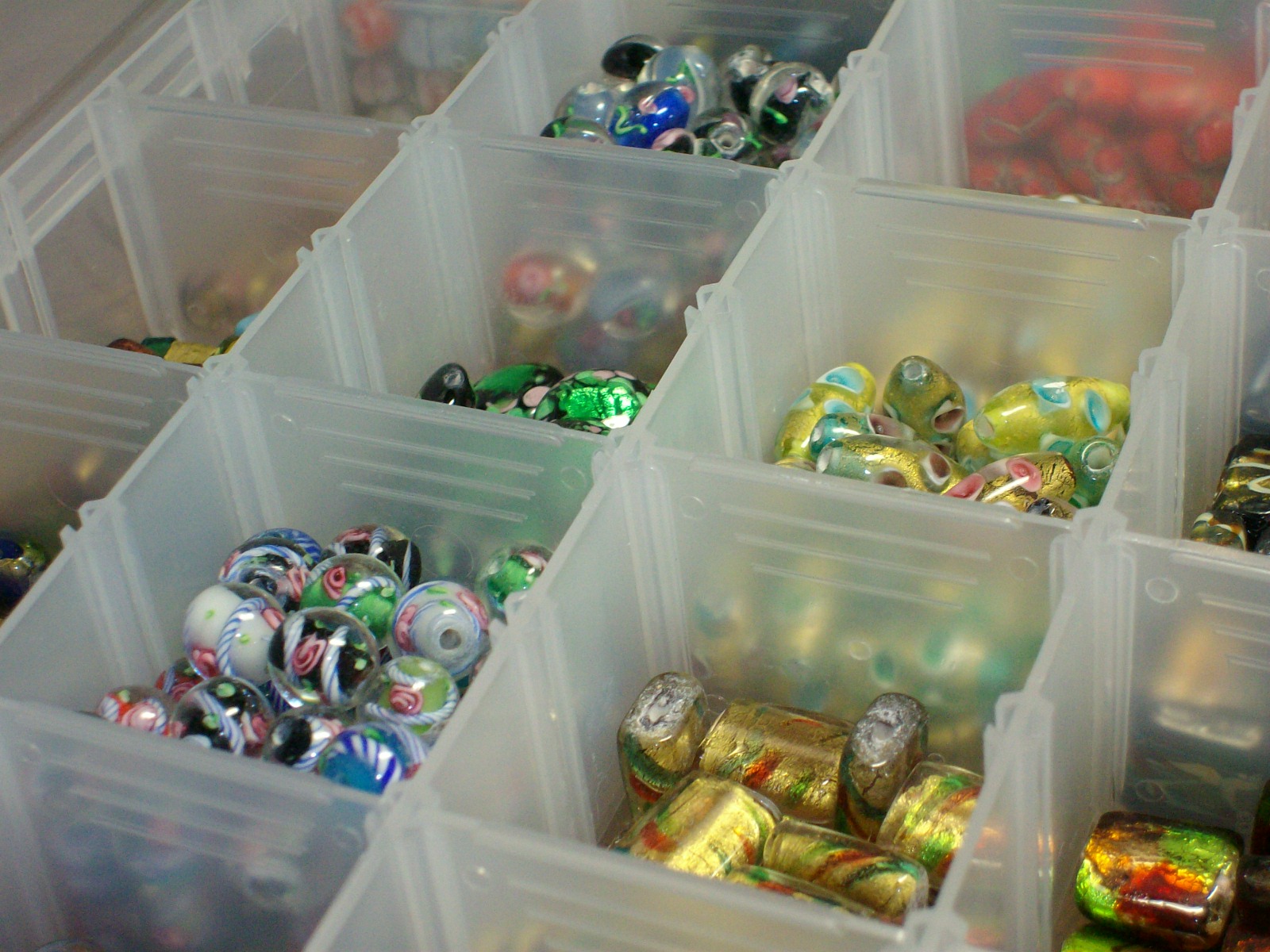 Use a transparent container as much as possible. This will help you avoid placing labels on your container since you can easily view the beads by taking advantage of the "transparent" feature of the container.
3. Arrange Beads By Design And Size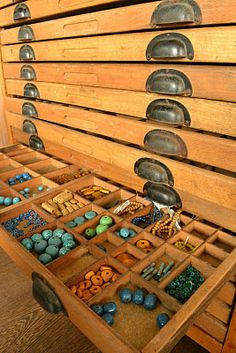 Beads come in different shapes and sizes, so it's best you categorize them to avoid confusion and hassle. This is why you need the proper storage, which is mentioned as the first tip. Here's an example: you have crystal beads and you also have hex-cut beads, you set them according to their types and shape. Do not mix them!