Wood beads is not entirely a new kind of bead jewelry, it has existed for a long time ago. The process of making wood beads may have changed but it's still one of the most widely used jewelry even to this day. Below are some reasons on why you should give wood beads a try for your jewelry-making.
1. Has a lot of variety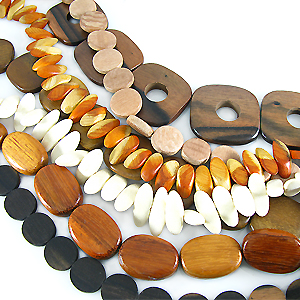 Since wood beads come from a variety of trees, you can select dozens of wood bead types. Furthermore, there are tons of different designs that are made from wood since it can easily be shaped! You can even have your beads customized depending on the seller or supplier.
2. Very Affordable
One of the reasons why some people are discouraged to start jewelry-designing is that the materials and tools are expensive. Actually, you can find very affordable tools and supplies! One of the most affordable jewelry components are wood beads. Of course, affordable doesn't mean low quality—in fact; wood beads are top notch bead types. In producing wood beads, the wood used is exotic and durable like robles, yellow wood, etc.
3. Very versatile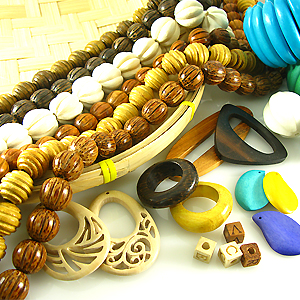 In designing, wood beads are truly a versatile bunch. Primarily, wood beads are usually mixed with other natural jewelry components like shells, seeds, etc. In effect, this allows the overall jewelry to have a more enhanced natural look. However, wood beads aren't just limited to natural jewelry components; it can also be added to different metal jewelry to give your fashion accessory a more diverse appeal.